CSR (Corporate Social Responsibility) internship position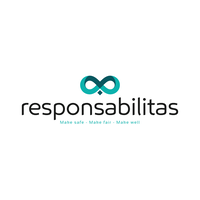 Start Date
Job Type
Location

83 Wanhangdu Road, Jing'an District, Shanghai, Shanghai, China

Salary
Experience
Education

Candidates with relevant degree (environmental science, international relationship etc) are preferred.
Description
Description of Role
Conduct study of legislation in other countries related to social and environmental compliance.

Assist in the review and proof-reading of social and environmental audit reports.

Assist in the creation and review and translation of environmental and social training materials.

Occasionally be an observer for Social and Environmental audits in China.
Qualifications
You are a bilingual speaker-English and Chinese, French or Italian is also preferred but not mandatory.

You are interested in social, environmental issues and sustainability.

You are a strong communicator and have great relationship-building skills.

You are well-organized, have strong management skills.

You are self-motivated and have the ability to work as part of a team.
Company introduction
We see sustainability as an opportunity for Humankind, we are dedicated to increasing the performance of your whole supply chain in the respect of the best practices. We provide audit, consulting, and training services for process optimization, risk mitigation, and impact innovation in the industry. With over 30 years of cumulated experience, our multicultural team made a simple observation: monitoring is necessary but not enough to settle sustainable changes in the industry. This is why our team will accompany you at every stage of your path.