Legal and Corporate Advisor – Tax and Financial Advisor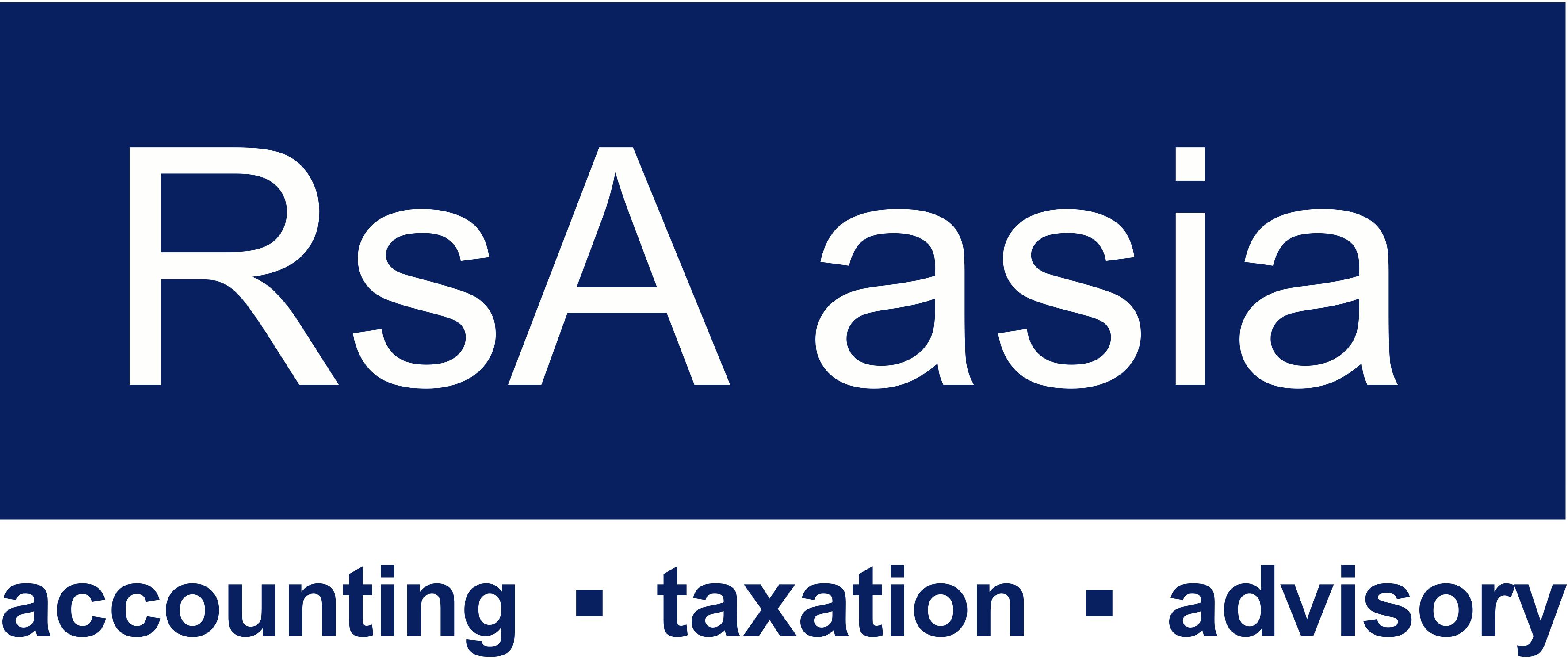 Start Date
Job Type
Location
Salary
Experience
Education

Bachelor's degree and above; good knowledge of Microsoft Office; detail- and goal-oriented; excellent communication skill; willing to both work independently and in team;
Description
About the company
RsA Asia is a tax and corporate advisory firm assisting companies, multinational groups and institutions in East Asia. The Firm focuses on China and Far East markets with a team of Certified Public Accountants and Financial Advisors. Main projects of the firm are related to mergers, acquisitions and takeovers, international taxation, company evaluation, structuring and reorganizing business in China and Asia-Pacific. RsA Asia assists investors on multi-jurisdiction investments and trade analysing domestic and cross-border regulations, free trade agreements and tax treaties networks.
Job description
-Managing and assisting various projects along with local CPAs and lawyers and other corporate managers with regards our typical project areas.
-Provide general support to our clients in various industries from manufacturing to retail.
-Participate and support corporate client managers with key tasks such as tax compliance, corporate applications and pre-litigation work.
-Provide legal support on cross-border M&A, data transfers, mobility and recruitment projects.
Desired skills & experience
Tax and Financial Advisor: accounting, financials, M&A, company evaluation
Legal and Corporate Advisor: Labour Law, Privacy Law, Corporate Law, Intellectual Property Law
Professionals, junior professional, and fresh graduates will be considered for various positions in the department. Junior professionals and fresh graduates will be given the opportunity to attend various lectures and seminars hosted by the company and by key thought leaders in Shanghai.
This position presents a great opportunity to get a unique deep understanding of the Chinese legislative and business environment for foreign companies operating in the market.
Company introduction
RSA is an international fiscal and financial consultancy firm, whose aim is to provide clients with the highest professional services to assist them in maximizing their international business objectives. We are willing to hire experienced and motivated individuals as part of our CPA team, supporting the financial department in our Shanghai office. Please find more information on the company official website: https://www.rsa-tax.com/.