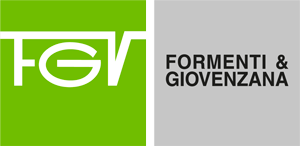 Start Date

Job Type
Location
Salary
Experience
Education

- Degree qualification in an Engineering discipline - Education and training in the TPS (Toyota Production System)
Description
Main responsibilities:
Reports to the Gm
Responsible of: Plant, Planning and Procurement, Mold workshops, Maintenance, Engineering and Industrialization.
Establishes strategies and tactics with a focus on customer experience, materials management, capacity planning, production scheduling, quality, cost reduction, automation, on-time delivery, safety, and employee relations. Utilize Key Performance Indicators (KPIs) to monitor progress in these areas and identify potential issues requiring attention.
Manages operations budget to ensure compliance with organizational expenditure requirements
Ensure the development and long-term sustainability of a LEAN manufacturing program to meet business targets through development and execution of focused improvement plans.
Perform KAIZEN workshops
Identifies and proactively raises organizational issues and trends; recommends alternatives for improved effectiveness.
Establishes and monitors operational performance daily
Report periodically on achievements based on productivity and Lean assessment metrics.
Requirements:
Degree qualification in an Engineering discipline
At least 10 years working experience in site engineering and continuous improvement roles in multinational companies within similar Industries or General Manufacturing sector
Education and training in the TPS (Toyota Production System)
Proven track record of successfully management Lean projects and passion for Lean management.
Excellent interpersonal skills, especially the ability to influence the behavior of peers and other outside the direct reporting line
Innovative and creative mindset with the ability to deliver solutions and generate new ideas and approaches with local manufacturing team
Italian and English fluent. Chinese is a plus.
Please send the CV in English with the current salary level to the following address: mjliu@fgvasia.com
Company introduction
A European worldwide leading brand in the furniture accessories space is recruiting a Plant-Operation Manager for the Plant located in the Guangzhou area.