Tax & Finance Internship – Shanghai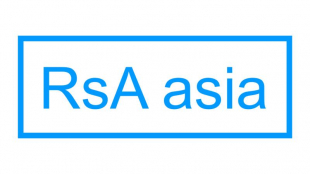 Start Date
Job Type
Location
Salary
Experience
Education

Economic and Financial background
Description
The internship will focus on 3 main areas:
1. Taxation (Domestic and international tax planning; VAT and indirect taxation; Optimization of personal taxation; M&A taxation; Corporate tax assistance and consultancy; Fiscal due diligence; Transfer-pricing; Import and export custom duties)
2. Corporate (Financial consulting services; Assistance with domestic and foreign investments; Company evaluation; Mergers and demergers of companies; Spin-offs, transfers and restructuring; Corporate Governance evaluation; Disposal of entities or business units; Market entry strategy; Joint ventures and FDI assistance)
3. Accounting and Audit (Bookkeeping and administrative assistance; Financial Statements and reports; Internal Audit and Accounting control; Administrative, accounting and HR management; Annual Statutory Audit; Financial due diligence; Business planning assistance)
Learning Goals:
At the end of the internship the intern will acquire specific knowledge on PRC GAAP, taxation and company law. The intern will also further develop ability in problem solving, market research skills and will be able to handle several tasks simultaneously.
Note:
The internship will be non-paid according to Chinese internship regulations.
Duration:
3 to 6 months
If interested, please send your CV to one of the following emails:
info@rsa-tax.com
rsa-tax.com
Company introduction
RsA asia​. We are a tax and corporate advisory firm assisting companies, multinational groups and institutions in the Asian region and the Far East. Our organization has made service quality its distinctive feature through the experience and high professionalism of our advisors who, by combining their skills and expertise, provide a wide range of tax, corporate and consulting services, both nationally and internationally. The firm brings a new approach to professional services; we like to do things differently and we strongly believe in the value of results. With offices in Milan, Shanghai, Hong Kong, Beijing, Ho Chi Minh and a network of correspondents in Asia, the firm specializes in the emerging markets of the Far East region.